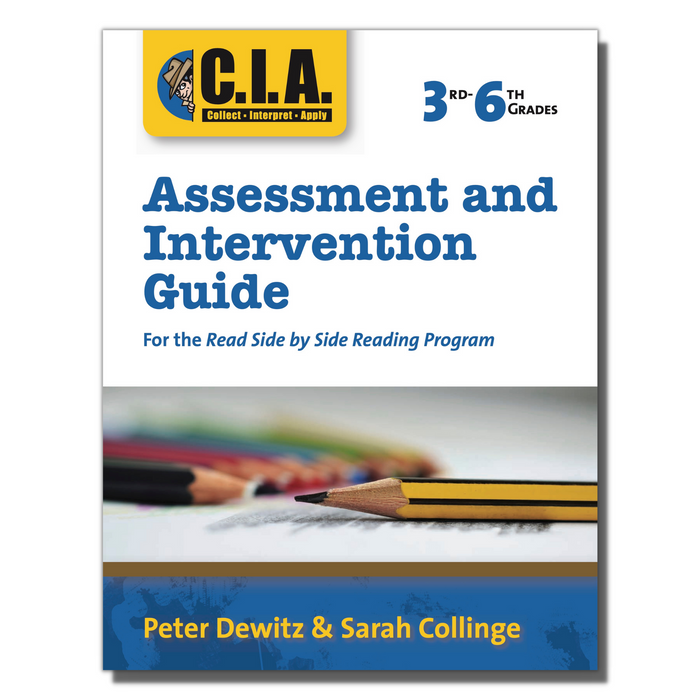 Assessment and Intervention Guide
The Assessment and Intervention Guide for the Read Side by Side Reading Program (Look Inside) inspires teachers as they build assessments into their daily instruction. Formative assessments take the lead, empowering teachers to make instructional decisions, place students accurately in texts appropriate to their level and interest, and provide explicit feedback to move learners forward. 

This guide outlines reliable, valid, and useful assessment tools, including:
surveys of reading motivation and interest;

observational notes;

conference forms and scripts;

standardized assessments;

running records for each book club title (available online);

checklists;

rubrics;

record-keeping forms; and

a six-lesson unit preparing students for state testing.
The goal of reading instruction is not only to help students gain comprehension skill, but to ignite their interest and motivation to read. This book complements and is essential to the Read Side by Side Reading Program. The intervention strategies give teachers the tools to ensure that all students can succeed with the program, even those who struggle with reading, raising student achievement and increasing students' confidence and competence as readers. Look inside here!